Our field

Our field
One day in May 2006, Anne-Marie and Jean-Louis Charmolüe, regular visitors to Provence since 1955, discovered the remarkable site of Château Romanin: it was love at first sight. A powerful encounter took place between Jean-Louis Charmolüe, descendant of a family that has guided the Château Montrose estate towards excellence (Second Grand Cru Classé Saint-Estèphe, Bordeaux) and the Château Romanin estate with its striking historical past.

Two places, two stories that resemble each other and come together.

The beginning of 2018 remains marked by the passing of the visionary and great winemaker that was Jean-Louis Charmolüe; a man who used to declare, "Great estates always have a story." This is a fact, because from Greek times to Roman times, from the Middle Ages to the contemporary era, events, characters and poetry have traversed Château Romanin, a unique place whose ruins of the Templar Castle still stand at the foot of the Alpilles.

In 2006, when they acquired Château Romanin, Anne-Marie and Jean-Louis Charmolüe were driven by an energy as strong as the one that runs through the site's undoubted potential. They aspired to take up a double challenge: to write a new chapter in the history of the estate and to produce exceptional wines. The couple then embarked on a path that combined the precision and the demands of the great estates, transcended by the hedonism of the place and the sharing of emotions. The perfect balance is emerging; for these deep, generous wines and olive oils with the scent of Provence.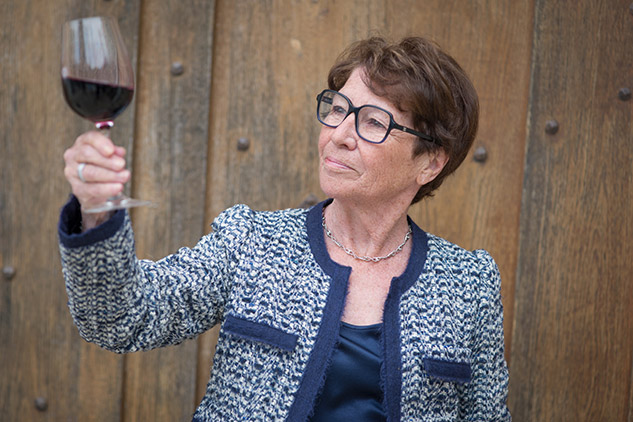 From now on, Madame San Quirce is committed to continuing in the same line as her parents, to make Château Romanin one of the most beautiful references in Provence. She was raised in the middle of the vineyards at Château Montrose, which allows her to take over the reins of the estate. A true globetrotter, she has traveled the world to discover the wines of South Africa, Australia and New Zealand... Passionate about wine and very invested, Brigitte San Quirce is attached to her team and supports us to bring the estate's wines to the highest level.