La Chapelle 2019
PDO Les Baux-de-Provence
La Chapelle 2019
Aged in stainless steel tanks, this second wine never knows wood, is greedy, warm, with aromas of garrigue thanks to the Alpilles that surround and nourish it. Since its creation in 1995, its quality and appeal have been growing. The rigorous selection process at Château Romanin explains its success vintage after vintage. An elegant and spirited wine, which opens the taste buds to the terroir of the Alpilles!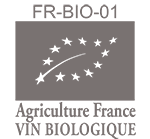 Format :
Delivery costs depend on the number of bottles ordered.
Free delivery from 360€ TTC of purchase.
Careful delivery from 4 to 8 days.
Prix :
19,00€ / the bottle
Features:

Grape varieties
Syrah, Mourvèdre and Cabernet Sauvignon

Food and wine pairing
7 o'clock roasted venison with spices, served with sunny vegetables and pommes grenaille

Operating temperature
16-18°C

Potential of keeping
10 years


Tasting comments
Color: garnet red
Nose: strawberry, blackcurrant, redcurrant with essences of Aleppo pine and cedar
Mouth: cherry, blackberry, blueberry and plum and flinty finish
Our other Red wines
Great Red Wine 2018
PDO Les Baux-de-Provence
Great Red Wine 2017
PDO Les Baux-de-Provence
Le Coeur 2016
PDO Les Baux-de-Provence