Great Red Wine 2018
PDO Les Baux-de-Provence
Great Red Wine 2018
A silty-clay and sandy-loam soil, with few to many stones, in the foothills of the Alpilles, offers an ideal terroir for this Grand Vin, which rises not far from the Heart. The Syrah and Mourvèdre grapes give character and finesse to this wine, which is aged for at least 18 months in tuns and barrels in the heart of the cathedral cellar. This wine of great quality is in total resonance with the heart of the land of Provence.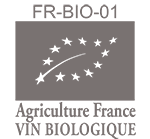 Format :
Delivery costs depend on the number of bottles ordered.
Free delivery from 360€ TTC of purchase.
Careful delivery from 4 to 8 days.
Prix :
27,00€ / the bottle
Features:

Grape varieties
Syrah and Mourvèdre

Food and wine pairing
This wine will go well with a beef wok on a bed of noodles and small sunny vegetables.

Operating temperature
16-18°C

Potential of keeping
10 years


Tasting comments Robe : Garnet and clear
Nose : aromas of black cherry and raspberry supported by smoky notes.
Taste : soft and smooth attack, nice length with peppery notes and red fruit jams

Our other Red wines
Romanin Red 2022
PGI Alpilles
La Chapelle 2019
PDO Les Baux-de-Provence
Great Red Wine 2016
PDO Les Baux-de-Provence